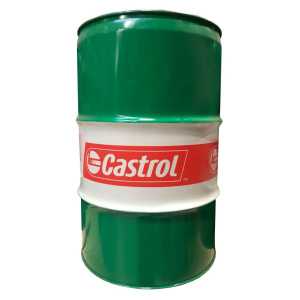 CASTROL
Syntrans Multivehicle 75W-90
500 mL Can
€18.64 per Liter
20 l Canister
€12.48 per Liter
Product details
Syntrans Multivehicle 75W-90
Mobil Super 2000 X1 Diesel 10W-40
- The lubricants of the Mobil Super 2000 Series are high-quality premium engine oils that promise excellent protection and performance.
Properties and Advantages:
With Mobil Super 2000 products you can be certain that you will be able to make use of every bit of performance you can squeeze out of your vehicle.
The most important properties and advantages:
Excellent protection against wear and tear
Excellent protection at high temperatures
Excellent protection at low temperatures
Usage:
The Mobil Super 2000 X1 Diesel 10W-40 was developed with diesel engines for family cars and small transporters in mind, promising reliable protection far beyond that of conventional mineral oils. We recommend Mobil Super 2000 Diesel X: 10W-40 particularly then when your engine is exposed to difficult conditions.
Please refer to the vehicle's manual for the prescribed engine oil viscosity and other specifications.
Specifications & Certifications
ACEA A3/B3
API CF
MB 229.1
VW 501.01/505.00
Safety Advice GHS

Risk Phrases:
H304: May be fatal if swallowed and enters airways
H332: Harmful if inhaled



---
Gebrauchsnummern
1502DE
1502EC
1502EF
15270501
15270503
15270505
Field of operation
Car
Heavy commercial vehicles
Release
API GL4
Viscosity
75W-90
Characteristics
Fully synthetic
Low-viscosity oil
EAN/GTINs

4008177983382




4008177072635




4008177983368



Hinweise zur Altölentsorgung in Deutschland
Unsachgemäße Beseitigung von Altöl gefährdet die Umwelt. Deshalb holen wir Dein gebrauchtes Verbrennungsmotoren- oder Getriebeöl gern kostenlos bei Dir ab.

Unter der Email-Adresse entsorgung@delti.com kannst Du die Abholung des Altöls und der Gebinde anmelden.

Bitte beachte, dass die Rückholmenge nicht die erworbene Menge übersteigen darf und Du dich unter Angabe der Auftragsnummer an uns wenden kannst. Bitte verpacke die Gebinde in einer Umverpackung und verschließe die Kannen sorgfältig, so dass ein Ölaustritt ausgeschlossen ist.

Die Rückgabe von Altöl ist grundsätzlich auch an Tankstellen oder bei Wertstoffannahmestellen (z.B. Recyclinghof; evtl. gegen eine Gebühr) möglich. Ob Deine örtliche Wertstoffannahmestelle Altöl annimmt, erfährst Du in der Regel vor Ort oder bei der zuständigen Gemeindeauskunft.

Dieser Hinweis und die Regelungen gelten entsprechend auch für Ölfilter und für beim Ölwechsel regelmäßig anfallende ölhaltige Abfälle.