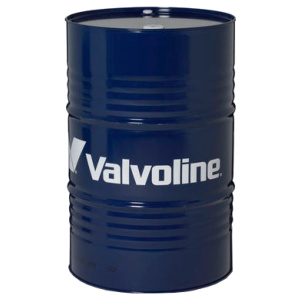 VALVOLINE
VR1 Racing 20W-50 Motoröl
Product details
VR1 Racing 20W-50 Motoröl
VR1 Racing Motor Oil SAE 20W-50
is a mineral premium motor oil for passenger, racing and rally cars offering top performance in fuel engines with turbo chargers.
VR1 Racing SAE 20W-50 Motor Oil
was formulated for ultimate performance in fuel engines with and without turbo chargers, including engines running on common ethanol fuel mixtures -- for passenger and racing cars.
VR1 Racing SAE 20W-50 Motor Oil
- For ultimate performance in petrol engines with or without turbo loaders in passenger and racing cars.
Approvals / Performance Grades:
API SL
ACEA A3/B4
Ford M2C–153E
GM 6094M
Uses and Advantages:
Optimum performance: the exclusive, competition tested chemistry lower internal friction and heightens performance margins.
Protection under extreme conditions: race tested, exclusive additives offer higher performance at higher temperatures. Formulated with an advanced foaming prevention system.
Resists oil decomposition: High thermal and oxidation stability helps prevent oil decomposition
Engine hygiene: keeps the engine clean and in good condition.
Wear protection: A Zinc additive set offers good wear prevention.
Engine hygiene: Keeps the engine clean and in good condition.
---
Gebrauchsnummern
14814951
VE11958
Field of operation
Car
Release
6094M
ACEA A3
ACEA B4
API SL
Ford ESE-M2C-153E
Viscosity
20W-50
Characteristics
Mineral
Hinweise zur Altölentsorgung in Deutschland
Unsachgemäße Beseitigung von Altöl gefährdet die Umwelt. Deshalb holen wir Dein gebrauchtes Verbrennungsmotoren- oder Getriebeöl gern kostenlos bei Dir ab.

Unter der Email-Adresse entsorgung@delti.com kannst Du die Abholung des Altöls und der Gebinde anmelden.

Bitte beachte, dass die Rückholmenge nicht die erworbene Menge übersteigen darf und Du dich unter Angabe der Auftragsnummer an uns wenden kannst. Bitte verpacke die Gebinde in einer Umverpackung und verschließe die Kannen sorgfältig, so dass ein Ölaustritt ausgeschlossen ist.

Die Rückgabe von Altöl ist grundsätzlich auch an Tankstellen oder bei Wertstoffannahmestellen (z.B. Recyclinghof; evtl. gegen eine Gebühr) möglich. Ob Deine örtliche Wertstoffannahmestelle Altöl annimmt, erfährst Du in der Regel vor Ort oder bei der zuständigen Gemeindeauskunft.

Dieser Hinweis und die Regelungen gelten entsprechend auch für Ölfilter und für beim Ölwechsel regelmäßig anfallende ölhaltige Abfälle.