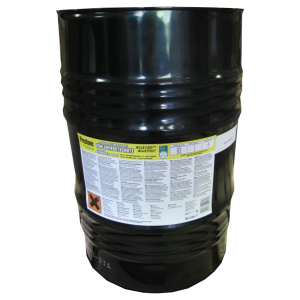 PRESTONE
Kühlerfrostschutz Konzentrat
20 l Canister
€6.48 per Liter
60 l Barrel
€6.86 per Liter
Product details
Kühlerfrostschutz Konzentrat
Castrol EDGE 5W-40 - A high performance motor oil for modern gasoline and diesel passenger cars.
Reduces sludge deposits and varnish formation. Usable over a wide temperature range. Provides high lubrication reliability and protection against wear.
Benefits:
Provides maximum engine power, even under extreme conditions
Maximizes performance
Unmatched protection under a variety of driving conditions and temperatures
Reduces engine deposits to improve the engines response time
Specifications and Approvals:
ACEA A3/B3A3/B4, C3
API SN / CF
VW 502 00/505 00
BMW Longlife-04
MB-Approved 229.31 / 229.51
Porsche A40
Renault RN0700 / RN0710
Fiat 9.55535-S2
Dexos2 *
*Usable in Opel cars, which require Dexos 2, GM LL-A-025 or GM-LL-B-025
---
Gebrauchsnummern
14814919
14814920
ASC003A1
PAFR0702A
Field of operation
Car
Characteristics
Universal
EAN/GTINs

5010218001657




5010218507159



Hinweise zur Altölentsorgung in Deutschland
Unsachgemäße Beseitigung von Altöl gefährdet die Umwelt. Deshalb holen wir Dein gebrauchtes Verbrennungsmotoren- oder Getriebeöl gern kostenlos bei Dir ab.

Unter der Email-Adresse entsorgung@delti.com kannst Du die Abholung des Altöls und der Gebinde anmelden.

Bitte beachte, dass die Rückholmenge nicht die erworbene Menge übersteigen darf und Du dich unter Angabe der Auftragsnummer an uns wenden kannst. Bitte verpacke die Gebinde in einer Umverpackung und verschließe die Kannen sorgfältig, so dass ein Ölaustritt ausgeschlossen ist.

Die Rückgabe von Altöl ist grundsätzlich auch an Tankstellen oder bei Wertstoffannahmestellen (z.B. Recyclinghof; evtl. gegen eine Gebühr) möglich. Ob Deine örtliche Wertstoffannahmestelle Altöl annimmt, erfährst Du in der Regel vor Ort oder bei der zuständigen Gemeindeauskunft.

Dieser Hinweis und die Regelungen gelten entsprechend auch für Ölfilter und für beim Ölwechsel regelmäßig anfallende ölhaltige Abfälle.